觀察報告
>
3 Things You'll Never Find On Google Maps
3 Things You'll Never Find On Google Maps
Google Maps are great, and may be synonymous with everyday searching, but when you venture outside the well beaten paths, you'll discover there's plenty of things impossible to find on Google or Bing Maps. Here's 3:
1. Residential Population Segmented in 1km x 1km Grids
There's a lot of good census data released by governments across the world that you can find online. This data is definitely good if you want an overview of how populations are doing in different countries and cities. However, if you want a more granular look at a specific segment of the population like residential population, you might have a tougher time finding this information online. You might find this information broken down into certain regions within a given city. But you probably won't find this information segmented in 1km x 1km grids. Also, this is a data set you won't find on Google Maps or Bing Maps.
Concept Map – Shanghai, China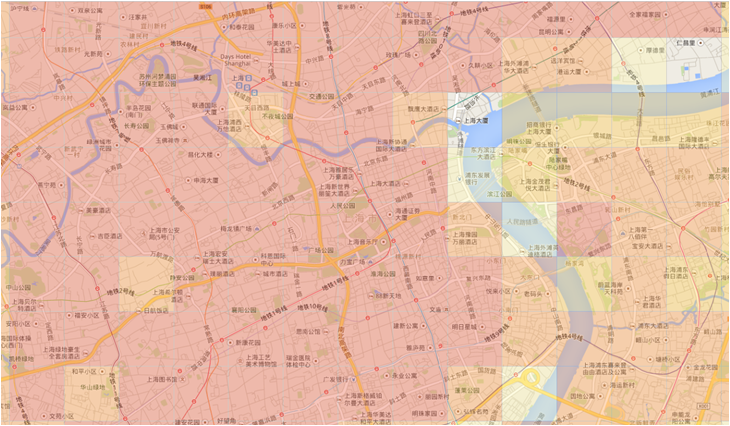 2. Densities of Businesses Displayed via Heat Maps
Google Maps and Bing Maps are excellent tools for finding an address on the map. They have millions upon millions of buildings and addresses mapped. But it's a little bit harder to identify clusters or densities of businesses on those types of maps.
Concept Map – Shanghai, China
3. People Aged 25-35 Segmented in 1km x 1km Grids
Age segmentations are other interesting data sets to look at. Similar to residential population segments, certain governments might also make this data public online. But also like residential population, this data is probably not modeled into more granular segments such at 1km x 1km grids. And just like granular residential population data, you won't find this data set on Google Maps or Bing Maps.
Concept Map – Shanghai, China
By Edward Eng

Business Development Manager
獲得更多開店相關數據😉
喜歡我們的文章嗎? 訂閱我們的電子報,掌握更多優質地理數據資訊。